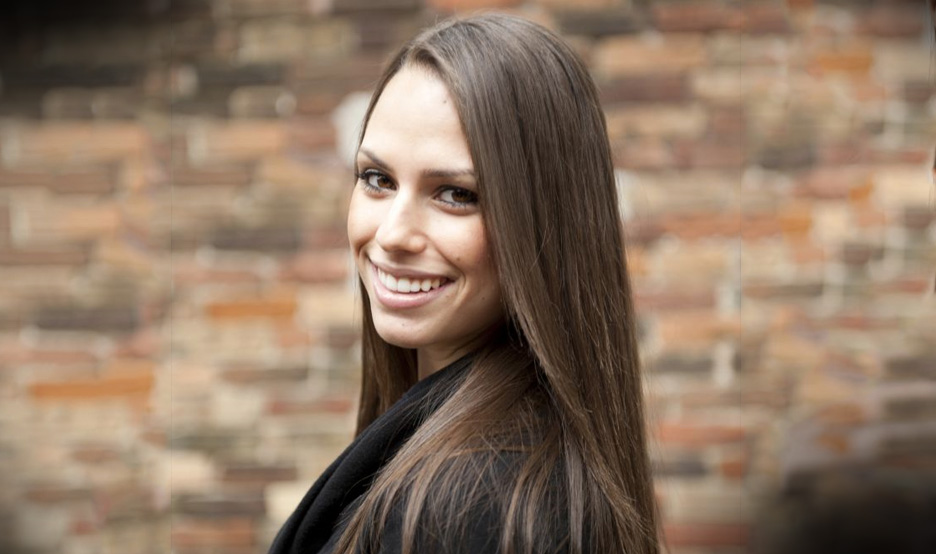 Laura Silberberg is currently completing her Doctorate degree in music composition at the University of Toronto. She has composed music in a variety of genres including orchestral, chamber, choral, electroacoustic and top 40/popular music. Her compositions and piano improvisations have been featured live on CBC Radio's Here and Now three times and twice on Metro Morning.
Laura's music has been performed by renowned musicians such as the Gryphon Trio, Beverley Johnston, Pamela Reimer, Peter Stoll, and the Amadeus Choir — having won the International Amadeus Songwriting Competition nine times. Laura is the youngest composer featured on the Centrediscs CD, Woman Runs with Wolves, by percussionist Beverley Johnston.
Laura also composes music for film. She performs live improvised accompaniment for silent films at the TIFF Bell Lightbox Theatre and has performed at the Toronto International Film Festival as well as the Toronto Silent Film Festival.
Laura was included in the list of the 50 up and coming young Canadians under 30 by Maclean's Magazine when she was only sixteen. She is a five time recipient of the Ontario Graduate Scholarship and was awarded the prestigious William and Phyllis Waters Graduating Scholarship from the University of Toronto.
Laura is honoured and thrilled to be the 2014-2015 Composer in Residence for the Cantabile Chamber Singers.