Today is Giving Tuesday, which is a campaign that encourages Canadians to offer financial support to groups that speak to them through one-time donations in any amount. CCS, like many organizations during the pandemic, has had to rebuild on many levels. If you are able to support our annual fundraising campaign, it would help immensely. We would love for you to join our family of donors!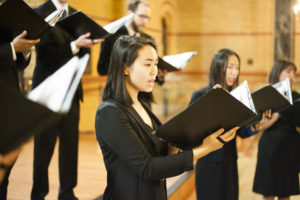 Follow the link below:
Examples of what your donations can do:
$50 can purchase music for one singer
$75 pays for one rental
$200 pays for an audio engineer
$250 pays for one night of custodial fees for a concert
Any donation would be greatly appreciated to support your local choral community!